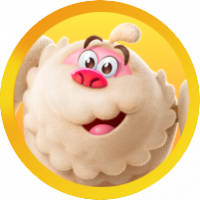 matcur

Level 2
About
Username

matcur

Joined

Visits

7

Last Active

Roles

Member

Points

22

Posts

8

Badges

5
Comments
I have played on PC and iPhone. Both versions say target is 575,000. Everything is updated. I've passed almost 6000 levels of this game (I'm embarrassed about the waste of time) and have never had any reason to come on this forum. But for me, and ot…

I just played a game where I had a total of 5 CB. Each time one was used on a color which corresponded to many bombs of same color. All bombs fell on board and one was created. Magic mixers were intact until the end. I should have passed the level e…

I will say again I understand what needs to be done and have attempted it numerous times. I have used a CB on a color which is the same as most of the bombs on board and it may give me 10,000. The highest I have hit is 125,000. It needs a fix.

Just checking in again. I don't know if anyone from King IT reads these or not. Level 5971 is not working correctly. No matter what, 100,000 or a bit more is all I can get. It's one thing if it's a very hard level and I have trouble passing it but a…

As far as the advice from those who have passed this level, it is appreciated. But it may have been working correctly when you passed it. I've watched videos and followed the tips. it is not scoring correctly.As it is, this level cannot be passed.

There is something wrong with this level now. App is updated. I've played it numerous times and barely get to 100,000. I've played this many levels of this game and never complained. But this level needs to be looked at.

No matter what or how I play it, I end up being a little below or a little above the 100,000 mark. Never even close to completing. Fix the issue, please.

There is a problem with this level. No sense in playing any longer until this issue is fixed.