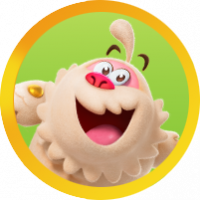 suekrecko

Level 2
About
Username

suekrecko

Joined

Visits

64

Last Active

Roles

Member

Points

35

Badges

10

Posts

24
Comments
None of the higher ups seem to care, I'm on level 3,500+, I go days without seeing it, I'm now set back by 10, next time I see it it'll probably be 15. Really frustrating. So many people that used to play no longer do, they should take better care of us long termers. None of the administrators have even replied to this.

Getting very annoyed over the daily candy machine, it no longer comes up every day & when it does I am set backwards because I have not used it every day, I would if I got it every day. This is your glitch not mine. I think when these glitches occur we should be reimbursed for what we have lost. This game is getting wonky.…

Once again the chocolate box is missing, just not there. WHY??????

Once again I have no chocolate box, what's going on

Mine is back as well, hope it stays

Sad...they just keep referring to this part of the site, nothing helpful at all. I'm pretty much done with this, used to be a great way to relax, now it's getting stressful, and there are no incentives for sticking with the game. They seem to be giving us players a great big FU. It just sucks

This has been going off and on for months now. Hope it gets fixed soon, beginning to lose interest after so many years.

I'm finding the same thing, mine is gone, no longersaying error. Takes a long time to win a round without any help, and the spins give fish or cocunut wheels. I have been playing since the inception and for the first time I am beginning to lose interest.

This has been an ongoing problem for months now. I play on my PC at home, couldn't get in to any King games yesterday. Now chocolate box is not even there. It came back for a week and now it's gone again.

My chocolate box came back for about a week, now I'm getting server error again. This is getting very frustrating.

Happened to me also, it kept showing me at the top of my game that I had completed the box, but couldn't claim it, had to start over.

Hi, I had the chocolate box issue before, was resolved and now not working again, just as I had finished the box lol, hopefully will be resolved early Nov

I got my Booster Wheel back, but still having the problem with the chocolate box

Glad to know I'm not alone in this. also I no longer have the daily spin.

I've been getting it all day, the only game I don't get it on is Hidden Objects

I play through Facebook also, I think that I may have had the new chocolate box because it changed a while back, don't remember if it came back that way after we lost it last time. I do miss it. I also noticed that when I hit level 3,000 I started to get 6 lives, now I'm back to 5. What gives???

Mine also, hope they fix it soon!

What has happened to the candy box? Have not seen for two days now

Thanks, I usually play from my home PC, but I'll keep an eye open.