🖥 Official Announcement regarding Blossom Blast Saga moving from King.com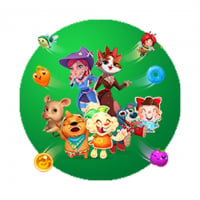 CommunityTeam
Posts: 1,951
System
Dear Community,
We have made the decision to discontinue the service of Blossom Blast Saga on king.com as a platform. This does not affect the rest of platforms or the continuous efforts on developing our games to make sure you have as much fun as possible with it.
If you were playing Blossom Blast Saga exclusively on King.com, you will have to move to another platform. But don't worry, you can always sync your progress. HERE you can find more information on how to do it, as well as more context on the situation.
And below you can find a link for each platform to play Blossom Blast Saga
We hope we continue seeing you around on our other many platforms.
Cheers!
Leave a Comment