Ended GO TO MEET STELLA 💒 TELL US WHAT YOU FOUND OUT 🤔 WIN GOLD BARS 💰🌟 ENDED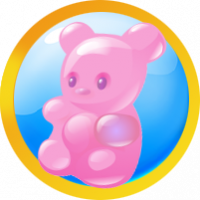 🔮 Want to join no account then register here in 2 minutes 🔮

Hi to all you amazing BW3 Kings 🤴 and queens 👸 Stella thinks it's the right time to let you all know just what she has to do to run your kingdom.
So she has invited you all over to her house 💒 for tea ☕ and cakes 🍩🍰
What did she say 🤔🤔 If you tell us we will award 5 of you chosen randomly to win 20 Gold Bars 💰and 3 Super Colour Bomb 🧨booster added to your Bubble Witch Saga 3 Game.
You have until Friday the 18th of September to participate.
Good luck everyone I cant wait to find out what she said 🤔 have fun 👍🙂
Game terms and conditions can be found here.
Comments
This discussion has been closed.