NO CONNECTION MSG - FIXED MINE!!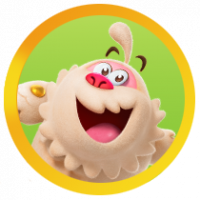 CHECK GOOGLES SAVED PASSWORD FOR YOUR KING.COM ACCOUNT.
CREATE NEW PASSWORD ON GOOGLE FIR THIS ACCOUNT, LOG BACK INTO BWS3 WITH USER ID AND NEW PASSWORD. THIS WAS ALL IT TOOK FOR ME TO GET BACK TO MY LIST LEVELS!!
I haave been playing BWS3 now for almost 3 years and have it to level 2468 (somewhere near ther) then all of a sudden my phone breaks and when I download BWS3 to the new phone and go to open it I get this NO CONNECTION msg and it won't let me back to my last level. Have to start all over!! No way! I connected with support and that was 2 weeks ago and still no resolution!
I have been reading the other players discussions and have found this is a BIG ISSUE with others for months now. I don't know if anyone else mhas found a solution to their lock out but I just did!
After two new phones and several re-download of BWS3 I have found my problem was not software related but PASSWORD related. My Google password for my King.com link had been misspelled and saved, so BWS3 could not connect to King.com.
Now I play TWO of Kings games and had to go i to PROFILE link on 2nd game to try and log into my BWS saved data. During login process fojnd out Google saved password was wrong.
Put in new password, went back to login used id and new password and BANG THERE WERE MY CURRENT LEVELS!
GOOD LUCK
Comments
Leave a Comment