🤹‍♂️ BUBBLE BLASTERS WHAT DO YOU WANT 🤹‍♀️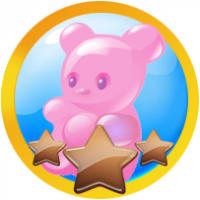 PrettyBubbles
Posts: 3,654
Superstar
🔮Want to join no account then register here in 2 minutes🔮
Hi 🙋‍♀️ Just a quickie for our amazing bubble lovers 🤹‍♀️
Stella and I would like to know your thoughts🤔
What 2 levels would you like to see more of ? what 2 levels do you want to see less of ?
For me I would like to see more lead the ghost 👻 and more release the owls 🦉 I would like to see less of the frogs 🐸 and less of the colour changing bubbles 🔴🔵
Share your thoughts with me. Let's see how different we all are.
🔮 BWS3 game of the month is HERE and there is more our community contest is HERE come and join us to have fun and win gold bars 💰