🥳 Celebrate Level 3000 and get an Exclusive badge!
HERE
✨
🔮 Math Challenge - 30 Gold bars could be Yours!🔮
HERE
✨
The most hated/liked.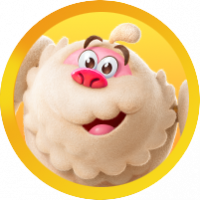 Chris_Forrest
Posts: 73
Level 3
So i would like to know, what are your worse and liked levels in the game, Bubble Witch Saga 3.
Mine is as follows:
Dislike.
Anything with ice !!!!!!! (especially those blue thing`s grrr ).
Armored head bubbles (whoever came up with them wants shooting).
The blue thing`s (again) when they push the bubbles from the sides. Did i say i hate them thing`s !!!!.
Morgana (she can be really annoying to get to on some levels)
Bats !!!! (on a bad day). I swear, every time i get a good run going, them blinking thing`s just go on up and block everything.
King !!!!!, you have a lot to answer for.
Like:
The clouds which cover up the bubbles (but not by those damn blue thing`s). Did i say they are annoying?
The leaves (find the right area and it`s easy to clear them).
When i beat a level with those annoying blue thing`s. (Take them out of the game please !!!!!!!).
Wilbur (when he was at the end of the chapter).
Bats !!!!!. On a good day.
So what is your worse level and the best?
p.s did i mention that i hate those blue thing`s ??? King, you ought to be hung at dawn for inventing them :)