🔮 Collect your Level Badge 🔮
HERE
✨
🎟️ Join the Bubble Witch 3 Magic Millionaire club and get a Badge 👉
HERE
🔮 ENDED The Fairy's Star contest - Win an exclusive badge and Gold Bars!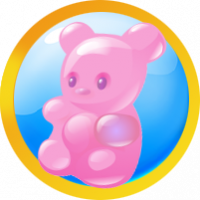 PrettyBubbles
Posts: 5,412
Bubble Witch Moderator
Want to participate, but have no account, then register here in 2 minutes.
Hi to all our amazing bubble shooters 🤹‍♂️🤹‍♀️
What a super challenge we have for you but with a difference. This time you will be taking part to win this amazing badge to add to your collection 🥳
To be within a chance to receive this badge you must post high scores showing 3 stars ⭐⭐⭐ collected from any level.
It doesn't have to be the same level you can change levels if you feel you can't increase your score (apart from the excluded list below)
You can do this as many times as you like should you wish to achieve a higher score 🆙️ Its not the ranking position you need to beat this is just about your personal best 💓
Top 10 players with the highest scores from any levels including 3 stars ⭐⭐⭐ will be get the new badge. The top 3 players with the highest score will also win 20 Gold Bars 💰
Exclusions- treasure chest levels plus levels 19-34-49-73 and 93 as these levels have unlimited free boosters so do not represent a true challenge.
Good luck and let's go goes guys the challenge is on 💪
You have 3 weeks to enter until the 28 May 2021 to post your screen shot.
Terms and Conditions are right here.
This discussion has been closed.