🔮 Collect your Level Badge 🔮
HERE
✨
🎟️ Join the Bubble Witch 3 Magic Millionaire club and get a Badge 👉
HERE
🥇 Join us at the Olympics - Win Gold and a Badge 🥇
HERE
🎨First ever Community Art Challenge!
Amazing prizes to win HERE
Why won't BW2 load?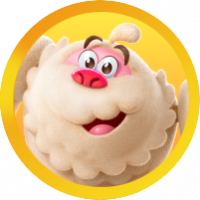 Lisa_Saunders
Posts: 23
Level 2
This has been happening for a couple of days now. It looks fine until it's almost loaded, then it moves to the upper left corner of the screen. It's not my computer, other games are loading fine. I'm playing on my windows desktop on facebook. After it completely loads, this orange box turns pink, then nothing works.