🏁ENDED The Race is On - Badges & Boosters up for grabs! ENDED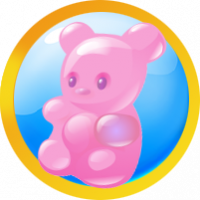 PrettyBubbles
Posts: 7,832
Bubble Witch Moderator
Hi bubbleific players 🤹‍♀️🤹‍♂️
I am back as promised with another race🏃‍♂️🏃‍♀️that all can join 👍
Are you all ready 🥳 If so Stella wants to give all of you who join "The Race is On" badge as a thank you and tipping her hat to you.
But that's not all Morgana and Wilbur want to join the fun so they have joined Stella in this beautiful "Top 10 Level Master" badge.
Now let me explain the rules:
You can play any level and post it once completed also add to your post how you completed each new level you post ✅
You can not post the same level twice❌
Keep playing and posting if you want to receive both badges as only those that finish in the top ten will also receive the level master's badge.
Wow, a lot on offer guys. Whoop whoop
Wait there is more yaaay 😀 6 of you will be chosen at random to receive 3 boosters of your choice added to your BW3 game.
The race will end on the 25th of November!
Let's get started and have lots of fun🤼‍♀️
Good luck guys 💪💓


🔮Want to participate but have no account, register here in just 1 minute 🔮
Terms & Conditions here.
Leave a Comment