🥳 Celebrate Level 3000 and get an Exclusive badge!
HERE
✨
💪 Play levels designed by Community members!
Check it out 👉 HERE
It's the Women's Month 💪💃 Grab your badge & celebrate!
HERE
Wilbur gone for good?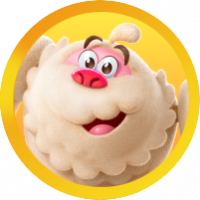 Chris_Forrest
Posts: 75
Level 3
I can say, and i hope other`s join in with their comments, that i am not
too happy that Wilbur has gone, and that evil witch, Morgana has taken
over. I use to enjoy the chat that Nero and Stella were having about Wilbur,
when he was bad, but now, on the higher levels, there is nothing. Just the
usual prospect of defeating her at the end. I am on levels 1600`s, so i don`t
know whats ahead of me, but i do hope that there is a bit of fun along the way.
I do hope it`s not Morgana all the way to the end. Maybe she will turn Wilbur bad
again ??????.How about the fairies turning evil, and instead of doing good and helping
us out in a level, some of them could be downright wicked. Just a thought. Something
to make the game a bit more entertaining than it is now.