🔮 Something interesting 🧐 maybe? 🔮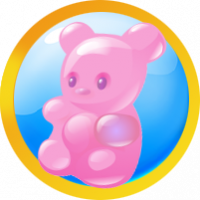 Want to participate, but have no account, then register here in 2
Hi bubble blasters 🤹‍♂️did you know we have in access of 400 million users 😀wow that's a lot of us
I thought maybe you would like to hear a bit about your newest game designerStephane Kurgan, 
I've been working at King for the past 5 years. My latest big project is Bubble Witch Saga 3. Launched in January 2017, it has become the #1 bubble shooter worldwide, and the highest-rated King game, with over 1 million 5-star ratings in Google Play. 
It has finely tweaked game mechanics that provide a better shooting experience while offering deeper strategy options, making the game more enjoyable, but also allowing for better monetization. 
We arrived to these mechanics by using theoretical design frameworks in conjunction with extensive user testings, blending intuition and data into a savoury recipe. 
To wrap conveniently the result, we introduced a fundamental ingredient for any franchise: a narrative aspect that deepens each character and the game world, while keeping it casual and light, gluing together every aspect of the game.
Before that, I worked in Papa Pear Saga, Diamond Digger Saga, and several undisclosed projects at King. And even before that, I tried really hard to start an indie studio, but failed miserably... which brought a lot of learnings!
Hope you enjoyed it guys👍💓
Read on only if you want to for more king games history
King.com Limited, trading as King and also known as King Digital Entertainment, is a video game developer based in St. Julian's, Malta that specialises in social games. FoundedAugust 2003 in Stockholm, Sweden
Bubble Witch Saga was King's first mobile game, released in July 2012 after its launch on Facebook in September 2011. Papa Pear Saga was released in March 2013 on Facebook,
Around 2012, Pyramid Solitaire Saga was soft launched on Facebook. It was released on mobile in May 2014.
In late 2012 Pet Rescue Saga was launched on Facebook, then on iOS and Android In June 2013,
In November 2014, Candy Crush Soda Saga was widely released on Android and iOS.
Alpha Betty Saga launched on Facebook in April 2015.
The end
I wish you all a starlistic day ⭐💓
Comments
Leave a Comment