🥳 Celebrate Level 3000 and get an Exclusive badge!
HERE
✨
🎟️ Join the Bubble Witch 3 Magic Millionaire club and get a Badge 👉
HERE
I haven't received the 50 bars the game said I was due for installing it on my laptop.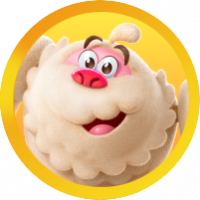 Andrea_Dickenson
Posts: 1
Bubble Witch Saga 3 stated that if I installed it on my laptop I would receive 50 bars. I have not received it. I first palyed it on my boyfriend's Samsung Galaxy tablet. I chose at that time to Not connect to Facebook. I'm on my laptop PC, and decided to connect to facebook, and the game said that by installing it there, I would receive 50 bars. Can you help me Please?