🥳 Celebrate Level 3000 and get an Exclusive badge!
HERE
✨
🔮 Math Challenge - 30 Gold bars could be Yours!🔮
HERE
✨
*Just for fun* WORD GAME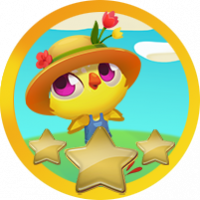 Chicken_Slayer
Posts: 13,235
Superstar
So for those who don't know how this works. 
You look at the previous comment and answer a word connected to it. So if one poster had said "lights" I could said "fairy"  and the next poster might say "dust"

Lets see how many  we can make!

And the beginning word is...


Christmas


You can find out more about our Superstars here

 🍓 Want an undo button? Vote here 🍓

Keep social distancing 🥕 Stay Local no trips to Barnard castle! 🥕 Protect your loved ones 🍓 Do as they say, not as they do

Farm heroes addict slaying chickens since 2013. Wife, mother, youtuber, blogger, co-running a group with Mr slayer, endlessly trying to defeat Rancid while raising younger versions of their dad and I. We have no chance!