🥳 Celebrate Level 3000 and get an Exclusive badge!
HERE
✨
🔮 Math Challenge - 30 Gold bars could be Yours!🔮
HERE
✨
Episode-107(Levels 2101-2120)- Timid Treasure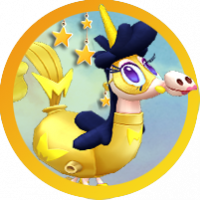 LadyRaffie
Posts: 1,995
Community Manager
If you don't have a Community account yet, do not worry! Sign up right 
here
 to participate!


Hello Witches and Wizards!
New levels tomorrow! 
New challenges, new adventures! 
Here's how the Bubble Witch3 Studio describes this Bubblicious episode that has 20 more levels!  Tell us in the comments below what you thought of the new levels
" This new adventure it's called Timid Treasure and contains levels from 2101 to 2120.
In this episode, our favourite levels are 2102, 2109 and 2113. 
You are going to find some challenges at levels 2104, 2107, 2111, 2115 and 2119.

🔮🔮🔮


Here you have some tips to past our favourite levels:
Level 2102: Hope you enjoy this level called "Montgomery". Here is a tip to past the level without crying.
First, defeat the Dubblies, then collect the owls.
Level 2109: This level is called "Detectiiiiiive". 
Try to avoid the "-1" in order to get to the end of the level and clean all the bubbles.
Level 2113: Called "FlowLikeWater".
Try to cut the chunk of leaves in order to create some space to let the ghost past.
Hope you enjoy this episode and see you next week!"