🥳 Celebrate Level 3000 and get an Exclusive badge!
HERE
✨
Do you want to be an exclusive Bubble Witch 2 player and try out new features before others?CLOSED!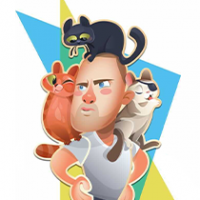 Crazy Cat Lad
Posts: 9,748
Community Manager
Are you a true fan of magic?
A master of bubbles?
Do you want to try out new game features before others?
If your answer is yes to all three questions, then sign up right here by posting your Game User ID and we'll give you the chance to be one of our exclusive players to test new features in Bubble Witch 2 Saga.
How to find your Game User ID? Check here for mobile and here for Facebook.
Post your Game ID and join the magical fun!
Do not have a Community account yet? 
This discussion has been closed.