🐙 All about
Trail of Treats
HERE
🎃 | Say hi to the
Cookie Cup
HERE
🍪 | Collect your
scrapbook Badges
HERE
🏅
Let's count to 1000!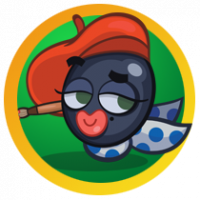 Mimiou
Posts: 95
Level 3
Hello people! 
I saw that in another Forum and I found it cool
Let's see how far we can go all together. The goal is to reach at least 1000 comments. It's simple, just comment with the number of your comment. For example, I'll start as an example and my comment will be "1". Then the next one should comment "2" and so on
I'm sure we can do it!
@QueenMia
!
Leave a Comment