Love is in the air!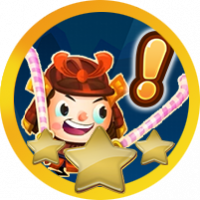 Elsa
Posts: 28,055
Superstar
Tiffi is just now recovering from her hectic December holidays. She loves getting together with her friends. Suddenly her telephone rings. She is getting her lunch together, but it might be an important phone call, so she wipes her hands and picks up her cell phone.
"Tiffi, it's me," Rancid says. "I could use some help since you are so smart and always have the answer to everything. Today is 22nd January and Valentine's Day is coming up soon. I want to do something really cool for Rachel so could you help me plan something for her?"
"What do you have in mind?" questions Tiffi.
"I don't have anything planned yet," Rancid says. "I could pick her up in an air balloon and take her for a ride around Candy Town. I was thinking maybe just take her out to dinner and buy her some balloons and roses. I love her so much! Wait I have an idea. Maybe I could also buy her a friendship ring to show her how much I love her. What do you think of these ideas Tiffi?"
Tiffi knows Rancid already and also knows Rachel and how hesitant she still is regarding a long-term commitment with him. She tells him that balloons and flowers are a good idea but she's not sure about the air balloon. Maybe if he starts looking at friendship rings he could send her pictures on his phone and she would tell him if it's something that she might like.
With that they say goodbye to each other and Rancid promises to keep in touch with her.
Let's continue with the next part of our story – Tiffi helps some players in the game

"Mother of Superstars. Relentless and passionate like no one else."

❤️ ❤️ ❤️ ❤️

Leave a Comment