Let's Spread Good Vibes Across the Globe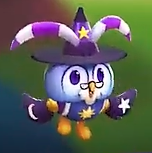 ShannaSkywolf
Posts: 714
Level 3
Hi King community!!!
My friend @Sofia1992 , stated in a recent post " We all need good vibes".. this gave me a splendid idea!
Let's spread GOOD VIBE images , of hope, luck, gratitude, joy, peace and wellbeing across the globe.. The rules will be simple..
Just type Sending GOOD VIBES from [your state} and add an appropriate image, sticker, or gif. Feel welcome to add personal messages underneath the image. Let's spread some good vibes , Y'all!
I will start it off ...
Sending GOOD VIBES from TEXAS
I am blessed to know you all!!! Have a spectacular day everyone!!! 💗
Leave a Comment