Two Truths And a Lie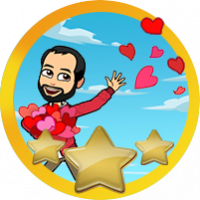 firebombmarkus
Posts: 12,691
Superstar
Hi, guys, 🤗 I think it's time for the new game, so let's go 😉
I will write three sentences about me. Two of them are true and one is a lie. The person who posts next should guess which one is a lie. And then they should post three sentences about them, etc.
Are you ready? Cause I am! 😎
Here are my sentences :
1. I am an English teacher.
2. I am an only child.
3. My favorite fruit is mango.
Which one is a lie? 🤔

The only way outside is inside. Namaste 🙏🏻
Why was Jelly Queen banished? - Earn Gold Bars
🌈
Level search box - Candy Crush Saga
🌈
Portal to navigate between levels - Friends Saga
🌈
Shake Piggy Bank - Friends Saga
🌈
Leave a Comment