🌈New in the Community? Say Hi
HERE
💰Time for a new contest! Win Gold
HERE
🏅Earn badges! Share your scrapbook
HERE
💅 New Event:
Yeti's Vacation!
Check more info
HERE
A new type of Alphabet game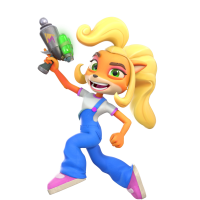 QueenMia
Posts: 12,323
Community Manager
Hello Friends Crew 🤗
Here's a new edition of the Alphabet game.
👉 Here's the twist: We have a theme!
The person ending with the letter Z, chooses the next "Theme"... For instance, we'll start with: Atlanta 🌃 the theme being "World Cities", once we reach Z on that theme, the person adding the Z word will have to choose another theme for the next Alphabet round.
Makes sense?
Let's get going then 🍒
No account yet?
Sign up here i
n 2 seconds!
Leave a Comment