Let's go to the circus! (part 2)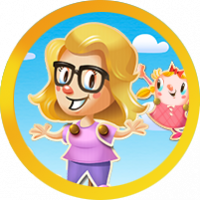 Elsa
Posts: 32,742
Community Hub Moderator
Time passes and it's getting closer to mid-August. She contacts all her friends to  find out who wants to go to the circus with her. She speaks to some and leaves a voicemail message for others. She will wait for all the return calls before she can create a list of who will be joining her. 
She finally hears back from everyone and it looks like it's Yeti, Red Rabbit and Chewy who will be going to the circus with her and, of course, Kimmy too.  
Why hasn't Tiffi heard from Katie yet? She is getting nervous not knowing whether she should call Katie or wait for Katie to call her. She has no idea when the circus will be open to the public. Suddenly Tiffi's phone starts ringing and it's Katie calling.
"Hi Tiffi, sorry that I didn't get back to you sooner but I just got word that the show is scheduled for 16 August. I am going to leave FREE admittance tickets for you and your friends at the ticket booth. Just give them your name and she will have them in an envelope for you. How about I give you 10 tickets?" 
Tiffi is so excited that she is really going to the circus. 
"Hi Katie, thanks for calling me with the information," says Tiffi. "I don't know how many friends will be coming because I still have to contact them with the date. I'm sure if they are free they will join me but until I make all the phone calls I won't have a number of tickets that we need. But 10 is more than enough. If less than 10 show up what should I do with the extra tickets?" 
Katie tells her not to worry about not being able to use all the tickets. She tells Tiffi that the show starts at 15:00 CET but if she comes earlier she might be able to take them around the site. After the show ends Katie wants Tiffi and her friends to meet all of the performers so she tells her to hang around when everyone begins to leave. They say their goodbyes and now Tiffi has to call her friends.
Let's continue here – Tiffi calls her friends
Haven't read part 1 of this 2-part story, check it out here: The circus is coming to town!
🌈________________________________________________________ 🌈
This discussion has been closed.