🌈New in the Community? Say Hi
HERE
💰 Join our contests and win Gold Bars
HERE
and
HERE
🏅Earn badges! Share your scrapbook
HERE
💅 New Event:
Yeti's Vacation!
Check more info
HERE
The CCFS Great Song Title Game 🎶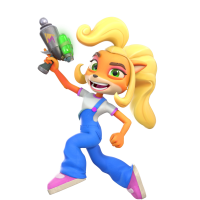 QueenMia
Posts: 12,370
Community Manager
🍭 No account yet? Register here in just 2 seconds 🍭
Hello Friends 👋
👉 Let's start the Song Title Game!
How does it work? It's simple!
You have to use one word of the previous song title to make a new song title.
For instance, if we start with "My favorite game" by the Cardigans, the next player can go for "Video Games" by Lana Del Rey
"Game(s)" being the "link" word in the title.
🚨 If that becomes too hard, then we can post a song from the same artist and re-start the game on the next round.
Makes sense? Let's give it a try 🍒
No account yet?
Sign up here i
n 2 seconds!
Leave a Comment