🌈New in the Community? Say Hi
HERE
💰Time for a new contest! Win Gold
HERE
🏅Earn badges! Share your scrapbook
HERE
💅 New Event:
Yeti's Vacation!
Check more info
HERE
Dachs' Delivery Service -- problem with "Use 500 moves on new levels"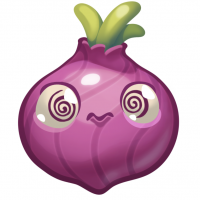 MountainMom
Posts: 1,061
Game Expert
The first time I played this challenge, I got 29 moves credited toward the challenge. Since then, I am not getting any credit for successive levels. I try to change to the challenge I am most likely to collect each time I play a level. The other challenges seem to give appropriate credit when I play them. I am playing on an Android and my game ID is 4298347615. As I recall, this same thing happened to me in a previous Dachs' Delivery Service event, but my teammates were able to collect moves, even though we still didn't complete that item. I have done all the recommended troubleshooting actions, so please do not suggest them.
I also am disappointed that I don't get assigned teammates from the start of this event. I played for 2 days with no teammates and finally got one added today. A little help from the Studio would be appreciated, @QueenMia. I am attaching a screenshot. I am playing level 2095.