#ChoosetoChallenge: Women's Month Challenge with mugnap!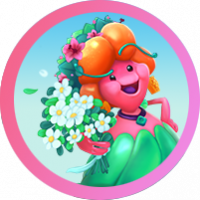 Lola_Pop
Posts: 6,918
Community Manager
👪 New to the Community? Register HERE in just 2 seconds!
Hello Friendly Crushers!
March has started and that can only mean one thing: it's time to celebrate the king-tastic female talent we have in the Community- and in our games! 
This year, the motto of the International Women's Day is #ChoosetoChallenge- and here at King we love challenges 😉
So how are we going to celebrate our classical Women's Month this year? With a bunch of fabulous challenges made by some of our great female Kingsters!
And this is the first one in our Friends Community: please say hi to @mugnap !
🌺
My role at King: Junior User Experience Designer. 
Where am I from? I am from Malmö, Sweden 
How long have I been working at King? And in the industry: I started as an intern last summer actually! I worked with Web Development earlier but realised soon that it wasn't my jam, and went back to school to study Interaction Design. It was a dream come true to work in the game industry! 
Woman that inspires me: My sister inspires me to always stay true to myself and pursue anything I want. She herself recently finished her Bachelor's degree while raising two kids. A true power woman!
 Advice for girls looking to work in the game industry: If you're passionate about games remember you have just as much the right to take room and discuss something you care about as others. You don't need to justify your passion or knowledge.
Tip for the hardest levels: Usually if I lose a level I realise that I might not be focusing completely or I'm trying to solve it in a rush. So then I take a deep breath and remember that this is my me-time to wind down and focus. So relax and really try to get those combos!
Fun fact: I realised shamefully late that the King logo is shaped like a crown…. 
🌺
@mugnap has chosen level 88 and is challenging you to beat her score: 133,930
🌺
So, do you think you can beat @mugnap 's score?
Post a screenshot showing your cores and earn this exclusive Women's Month Badge if you can beat the score- you can choose any level you want! 💃🙌
🌺
How much time do you have?
This is the Women's Month- so the challenge will run until the 31th of March! 🤗

Want to PLAY more?