🥳
Go to level feature!
YOU wanted it, the team made it possible!
HERE
Stay at "New Level" to complete Team Tasks for Dachs's Delivery Service?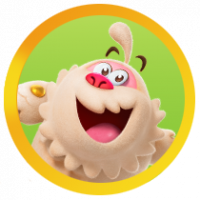 Suppose you find an ideal "New Level" to complete Team Tasks for a delivery of Dachs Delivery Service. Would you (1) play to WIN and progress normally, or (2) play to LOSE and stay at that level until you complete all the relevant Team Tasks?
This is a real question because our DDS team right now has these 6 Team Tasks:
I am at "new" Level 4541, a 3-screen level with Odus, Tifi, and Yeti as the available helpers. Thus I can complete 5 out of the 6 tasks (all except the "Win 30 New Classic Levels" task) by repeatedly playing Level 4541.
What would YOU do in this situation?
Partly because I am a team leader, and partly because I am within 20 levels of the "end of the road/map", I have chosen to play to complete the 5 Team Tasks at this level , and therefore have to intentionally lose at the end of each game. [ I will just note for any of you who may decide to do this, that it turns out to be just as difficult to play to definitely lose as it is to play to definitely win, particularly if one has the Friendly Fish, Friendly Charge, or Friendly Coloring Candy boosters.] Cheers!
Comments