🥳
Go to level feature!
YOU wanted it, the team made it possible!
HERE
🍬 Candy Day: Win your very own friendyfied portrait! (ENDED)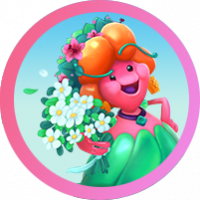 Lola_Pop
Posts: 11,980
Community Manager
Dear Friendly Crushers!
Do you want to win your very own friendyfied portrait, made just for YOU by an Artist of your favorite game? This is the chance! 
Just share your love for the game here below, and the sweetest message will get this exclusive gift! Read on to learn more about it 👇
The four Candy Studios- the Candy Crush Saga team, the Candy Crush Soda team, the Candy Crush Friends team and the Candy Crush Jelly team, all want to join the Candy Day Party.
Their gift for you, their beloved players, is a portrait, in the best King style, for one lucky winner in each game. Here are some celebs who have been candified in this case, as an example:
Here in the Friends Community, the one and only Friends Art team will create a portrait in Candy Crush Friends style- in other words, they will turn YOU into a CCFS character!
To participate, share your love with the game answering one of these questions:
❤️ Why do you love Candy Crush Friends Saga?
❤️ What's the best thing about playing Candy Crush Friends Saga?
❤️ How does Candy Crush Friends Saga make you feel?
Remember: the sweetest message, chosen by the Art team, will be rewarded with a handmade portrait! (The winner will need to send us a photograph and the artist will candify it- the process can take 1-2 months)
Wanna keep the party up? Head over HERE to see how we're celebrating Candy Day in the Community! 
You have time until 8 November 2021 at 05:00 EST/ 11:00 CET and you can find the Terms & Conditions here.
📢No account yet? Register here!
Comments