🥳
Go to level feature!
YOU wanted it, the team made it possible!
HERE
❄️ Ho ho ho, the Winter Book is here!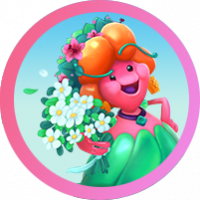 Lola_Pop
Posts: 11,958
Community Manager
Happy Holiday, Friends! 
The Friends team wants to give you a first Holiday treat...the new Winter Book, with some friend-tastic surprises! Learn:
How it works
What you can win
How much time you'll have
This event will be running from today, 29th of November until the 27th of December 🎄
Remember: You need to be at least on level 25 to be able to play the event!
💫 How does it work?
Each week offers 7 levels, 1 per day.
Winning all the 7 levels of the week will grant you the Week Reward.
There are 4 weeks, so 28 levels in total.
Winning all 28 levels will give you access to our exclusive Superstar Challenge.
Daily levels have a pre-determined character (either Misty, Yeti, Dachs or our BubbleGumTroll). You don't need to have those characters in your scratchbooks to play levels with them in the Holiday Calendar levels!
You won't lose a life when you play daily levels. 
💫 What's new?
It's the costumes! You'll be able to collect some new costumes...I won't spill the beans about which characters are getting a festive outfit this year, but I guarantee you'll like them 😉
So... how many levels and characters will you be able to unlock?!
🚨 IMPORTANT:
If you don't see the event, make sure to update your game to the latest game version. If you still don't see it, then please note that at the moment, the event is not only available to everyone as our sweet Game Studio is making sure it works smoothly. But don't despair, it will probably be coming to your game at some other time.
🎄Oh and, have you got our exclusive Candy Friends wallpaper for your phone or desktop yet? Come download it HERE ❄️🌟
👉 Do you like the event? Its characters and rewards? Please tell us what you think below and help us make the events even sweeter next time 🙌
❄️ Want to participate? Register here in just 2 seconds! 🎄
Comments