(ENDED) 🥳 Score with the New Year to win gold bars 🥳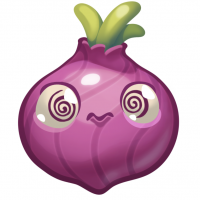 MountainMom
Posts: 3,255
Friends Moderator
It's a new year and time for a new contest!
Your challenge is to get a score that contains the exact sequence of 2022 in your score.
Rules 👇
Play any level in Candy Crush Friends Saga and get a final score that contains the sequence 2022 in the final score. Here are some examples 20220, 120220, 202280.
If there are not at least 3 scores with the 2022 sequence, entries that can contain the sequence in reverse order, namely 2202, in the final score will be eligible for rewards for the remaining prizes. Examples include 220,200, 122,020, 22,020.
Post a screenshot of the final score. No edits are allowed. Only new screenshots are allowed. Screenshots that have been edited in any way or taken prior to the start of this contest will be invalid.
Players can enter more than one screenshot, but only the highest score for each player will be considered.
Rewards 👇
Three players with the highest scores that include the exact sequence 2022 will each win 30 gold bars in their Candy Crush Friends Saga game.
BONUS: If a winning screenshot is from a level ending in "22" (examples: level 222, 1022, 3522) the player will get an additional 20 gold bars added to their Candy Crush Friends Saga game.
This contest will run from 10 January to 31 January 2022, 5:00 p.m. CET (11:00 a.m. EST).
Terms and Conditions here
Want to participate? Sign up HERE in just 2 seconds.
Leave a Comment