🎯 46th Friendly Weekend Challenge 🎯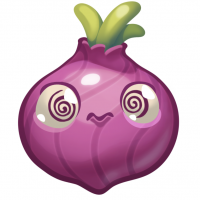 MountainMom
Posts: 2,455
Friends Moderator
The votes are in and this weekend's challenge is a Match the Score contest.
The challenge is to get a score as close to 38,380 as possible:
Rules 👇
You can play (or replay) any level in Candy Crush Friends Saga above level 60.
You can use booster if you want.
Your score can be higher or lower than 38,380. The smaller the difference between your score and the target score, the better your chances of winning.
The level must be played during this weekend challenge period.
Post your screenshot showing your score after completing the level. It does not matter how many stars you earned or which Friend you used. Only your final score counts.
You can post more than one entry. The maximum number of entries per player is 10. Only your closest score to 38,380 will be considered
In case it's needed, we will have a tie-breaker from Monday, 5 pm Central European Time to Tuesday, 5 pm CET.
What can you win? 👇
The player with the closest score to the target score of 38,380 will win this fabulous and friendly champion badge in their community profile and enter the Friends Hall of Fame of Champions. Previous Hall of Fame champions can get one step closer to the Super Champion Hall of Fame and our Champion of Champions Hall of Fame.
The contest will begin on Thursday and end at 17:00 Central European Time on Monday, 17 January 2022.
Terms and Conditions here.
💥 New to this Community and want to participate? Sign up HERE in just 2 seconds.
Leave a Comment