💰 Guess the Box winners -- Week 2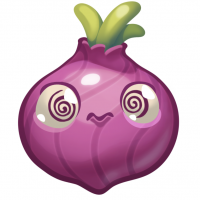 MountainMom
Posts: 3,991
Friends Moderator
Congratulations to the Friendtastic Crushers who guessed the correct box in Week 2!
This week, the 100 gold bars were hidden behind Olivia in Box #9.
6 players guessed the correct box, so the 100 gold bars will be divided equally among them. Therefore, each of the following will have 17 gold bars added to their Candy Crush Friends Saga game:
@Laurenmlh, @istuff, @ibKellireddd, @EnergizerBunny, @AngelaMariposa, and @grancaramelo_dulce12.
Winners, please send your User ID to me so the gold bars can be added to your Candy Crush Friends Saga (CCFS) game. If you do not play CCFS, you can download the game HERE or choose to have your gold bars added to the pot for next week.
We hope you all had some Friendtastic fun and will participate again in the Week 3 contest! 🎉💕🎉
Leave a Comment