🥳
Go to level feature!
YOU wanted it, the team made it possible!
HERE
Friends Community Fun Fact 2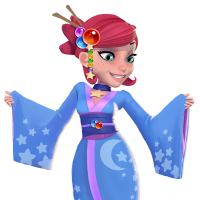 Hello Friends,
Ever thought of presenting yourself to our Studios? How about sharing a community fun fact with them?
Each month we will collect one community fun fact and send it to the Studio! The second round starts now! If you missed the first one, don't worry! More will be coming soon.
This month we want to know how long you've played (Game).
In addition, every participant of the Fun Facts will earn this exclusive badge!
Comments