🔎 Who wants to get a sneak peek on a new feature and help the Studio test it?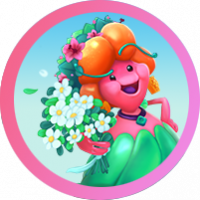 Lola_Pop
Posts: 8,084
Community Manager
Hello sweet Friends!
Exciting news ahead: the Friends Studio is looking for 5-6 friend-tastic players to test and give us feedback about a new feature. Will YOU be among them?
🔎 This is what the test will look like:
a first Zoom meeting with a researcher, where you'll test the feature live and give first impression feedback 😊
some teeny tiny "tasks" to do in your free-time after the call
🔎 When?
The testing will take place on the 10th and 11th of May
🔎 What do you need?
A mobile device and access to Zoom
Any instant messaging platform (WhatsApp, FB Messenger, Telegram, etc)
Be quite fluent in English, especially for the live playtest on Zoom!
And the question now is...Who wants to join?
Just comment below now if you'd be interested...and feel free to ask any question you might have about the process! We'll give you some more details as soon as we know them 😊

Want to PLAY more?