In ❤️ with the Spring Jelly Queen? Grab your wallpaper here!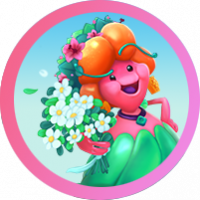 Lola_Pop
Posts: 7,559
Community Manager
🌼 No account yet? Register here in only 2 seconds!
Hello Sweet Friends!
The Candy Friends Studio has got a treat for those among you who have fallen for the springtime outfit of the sassy Jelly Queen- an exclusive wallpaper for your desktop (it works also fine for mobile devices!):
Feel free to download it and show us how it looks like here below! 🤗
We hope you like it!
❤️

Want to PLAY more?