Is Bubblegum troll worth fighting for to unlock?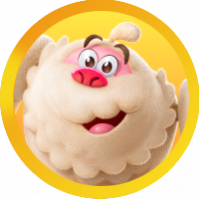 Rocko1
Posts: 14
Level 2
When bubblegum troll contest apeared back in my game, It showed I had 240/600 of him. Than I think before I played my 1st level, the game bumped me up to somewhere around 460 or 480/600. Now I'm at 560/600 to unlock bubblegum troll. I got really stuck on level 1212 and 1213, when I got past those levels I reached the bubblegum level where I thought I was going to beat it and advance to 580/600 but I didn't know when I lost the bubblegum level, that he takes off and advances several more levels on the game map and that I have to beat several more levels to reach the bubblegum level.
Before bubblegum troll contest started, I had around 8 pink hammers, 8 stripped hammers and around 21 wrapped hammers and now all my boosters are gone because I am fighting to get through these levels to try to unlock this bubblegum troll character. I am getting really stuck on some of these levels with (no boosters, no super streak help and there used to the AD'S when you watch the AD, you gives you 5 more moves if you failed the level so you can try to still beat the level with 5 more moves)
Right now I just lost my 1st attempt on 1218 which is (dunk cookies) level with Dach and that's one of the characters I feel the most comfortable with. I think I have 8 days left to unlock bubblegum troll, What happens if I don't unlock him? How long would it take until he appears back in the game? Is he really worth fighting for to unlock? It's going to be tough to unlock him with no booster help, no AD help and no super streak help.