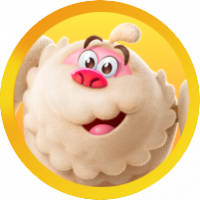 PAcrusher

Level 2
About
Username

PAcrusher

Joined

Visits

4

Last Active

Roles

Member

Points

22

Posts

11

Badges

4
Comments
Got an error message that said "oops, contact product support". Tried twice and lost 2 sprinkles and my full win streak. Who do I contact? And how do I get my boosters back?

AND  Peter and Debbie---We've been in this game from the beginning---I'm really getting over it.  I play other similar game, not made by these makers, and have played 1000 levels without one single problem.  Cookie Jam Blast is one of them.  I'm jus…

Thanks for the response.  I'm good.  I did lose a few hammers for what seems like no reason here, but ok, I eventually beat this level and have moved well along.  Thanks!

It seems to be fixed with the latest IOS update.

Me Three.  Very frustrating.  Why can't we select (AND USE) boosters on some levels of Bubblegum Hill?   Is this a feature now?   Is there any chance anyone will respond to this from King?

I don't think there is necessarily a glitch on 3182, although you can get into a situation where a piece of fruit gets stuck.  The way to beat the level is to ensure that you open up the columns on the right FIRST.  Once you get two fruits down from…

Update - was able to pass the level after making two additional sprinkles during the seven moves. Key is to set them off before the sugar crush.  Apparently only one sprinkle will garner points in the sugar crush.

Same here.  Second bomb explodes on the Sugar crush but yields zero points.  Level is currently impossible.