💌 Good news! Sending and receiving lives on Facebook: the fix is
HERE!
Win Gold Bars!🏎 Join our Jelly Race
here!
I 📝 Playing Jelly is like...express yourself and win Gold Bars
here!
I 👋 Say hi to the Community
here
☀️
Royal championship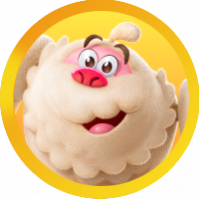 95chata
Posts: 24
Level 2
I think it would be more fun if the game is fairly set for both opponents. Unfortunately the green contenders get more boosters with no effort at all and the red ones almost nothing to the point that our game freezes, we can't advance and then loose. It's not fair that they blast us immediately! Also, it would be nice if they let us compete with real people on the board or list and not with estrangers called "game experts" that get better opportunities.
another observation: Tell me why the opponent gets to do their play even do they are out of time and to us the red opponent is not permitted? Something fishy here, don't you think? 🤔