➡️ Have you passed
level 5000?
Come grab your badge
HERE!
New Feature! Play Jelly Duel against Friends 👨‍💻 🆚 👩‍💻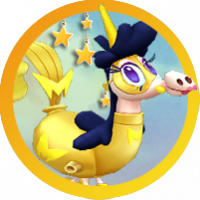 LadyRaffie
Posts: 3,581
Community Manager
Sign up HERE  in 2 seconds to participate!
Hello Jellylicious people! 
We know some of you have been waiting for this to be real for a long time now. You asked for it and we did!! 
Welcome to the Jelly Duel, a feature where you can play now against a friend!
How to play it? 
You will be able to play against a friend by tapping the Jelly Duel button.
You will find it both in the Saga map and in the Royal Championship screen 
From there, two scenarios can happen
👉 You invite a friend to play with you 
Once you are inside the feature, you will be able to send a code of 6 digits to the friend you want to battle with. This code will last for 1 day even if you leave the feature and come back later. If you need, though, you can reset the code during this 24h.  
After sharing the code, tap on "Start duel", wait for your friend to connect and let the battle commence!
👉 A friend invites you to play 
Once you have the code from your friend, enter the feature by tapping in the Jelly Duel button. 
Click on "Enter friend code" and tap the 6 code he/she sent you. Press continue and voilà! 😎
 Attention! When entering two things can occur: 
Your host friend is free. The text will inform you that the system is waiting for the player to connect to the challenge.
Your host friend is busy. After some amount of time waiting, the game will ask you to ping your friend to know when he/she will be ready for a match
Game rules:
This feature is independent of the Royal Championship feature. It will run permanently.
You will only be able to use default power-ups: the Lollipop Hammer and the Licorice Lock 👇
Matches against friends do not count on the win-streak.
Players don't receive medals for the Royal Championship leaderboard.
Winning conditions are the same as a regular Royal Championship game.


The feature is active but you don't see it?
It's occasionally possible that you'll know someone who might have the event visible in their game when it's not available to you. Don't worry! It's not faulty - it's just that with so many players, we sometimes have to spread the fun out a bit.
To keep our events balanced, manageable and visible to as many people as possible so everyone gets to try new things - The chances are you'll have another event when your friend doesn't, so rest assured we'll always try to make sure you don't miss out in the fun! Keep an eye on your notifications, pop-ups and map buttons to know when you're good to go!
So now we would like to ask you: 
👉 What do you think about the feature? 
👉 Is there something you love especially about it? Or something you don't like at all?
Then comment below! We would love to hear it!
Have fun and remember... May the Community be with you! 🚀
Leave a Comment