(ENDED) ✨🎈🤣 World Laughter Day Contest 2021 🤣🎈✨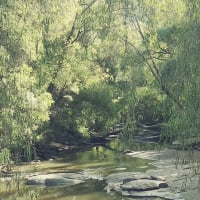 Lady_Sarina
Posts: 2,478
Jelly Moderator
No Account yet? Sign up here in just a few minutes!
🎈🤣 Hi Jelly Family 🤣🎈
✨ World Laughter Day Contest!! ✨
Laughter Day is an event that is celebrated World Wide, raising awareness for the benefits of Laughter and "Laughing Clubs"!
These Clubs teach simple laughing techniques, that can be done regularly, to improve Well Being and Feeling Good! Whilst laughing doesn't heal everything it certainly makes everything easier to deal with! Not just for yourself but also for those around you!
Fun Facts: 😂
The first World Laughing Day was held in Mumbai, India on 11th January 1998. During the event, 12 000 members were served meals WOW!
On 9th January 2000 "Happy-Demic" was the first World Laughter Day outside of India and went into the Guinness Book of World Records. The event was held in Town Hall Square Copenhagen Denmark and 10 000 were recorded attending!
Now it is held on the First Sunday in May, every year!
Laughter Benefits: 🥰
Helps stimulate circulation and muscle relaxation.
Can lower blood pressure.
Can improve memory function, alertness and creativity.
Positive thoughts release neuropeptides that can reduce illness.
10 -15 minutes of laughter can burn 50 calories.
Reduces stress hormones, adrenaline and cortisol.
Increases the release of "Feel Good" endorphins
Pretty Cool Right!! 😎🤣😃

Competition Guidelines:
All you have to do is post a gif, a funny comment, a pic, a quote about laughter or something positive to make people happy and laugh.🤣🤣😎
** Keep it clean and no pics of children are allowed on the forums **

All participants will receive the World Laughter Day Badge!

5 Winners will be chosen to receive 20 Gold Bars in their Game!
Contest closes on the 13th May 2021
See Terms and Conditions here
🌻 Be Considerate 👋 Be Friendly 😂 Have sense of Humour 😎 Show Patience 🎈 Have Fun 🎪 🌼 Jelly (RC)🍭
This discussion has been closed.