➡️ Have you passed
level 5000?
Come grab your badge
HERE!
Worse game ever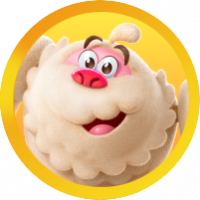 Chris_Forrest
Posts: 82
Level 2
I am going to be honest here, and i am informing King, that this is by far, one messed up stupid game.
Most of the levels, including the Queen ones are so hard to complete, but level 199 is the worse.
I start off trying to amass the orange candies, and within three moves, the opponent has already started
collecting his monklings. As well as trying to get the orange monklings started, you then have to try and
break the cupcake below it, so it can drop. However Larry has no issues at all, after the first three moves, all
his monklings start to drop with no problem while your trying to figure out why does he not have to try and
break the cupcakes as well? I never have got more than two of mine while Larry has collected all nine of his.
Unless some one is cheating, i cannot see a way around this, and i refuse to play a stupid game that gives
you no chance whatsoever.
King has made some great games, but Candy Crush Jelly is the worst.
Leave a Comment