➡️ Have you passed
level 5000?
Come grab your badge
HERE!
(ENDED) 🎊 Colour Bomb Collector Contest 🎊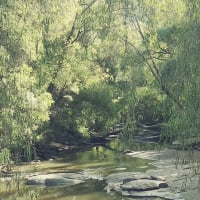 Lady_Sarina
Posts: 3,111
Jelly Moderator
No Account yet? Sign up here in just a few minutes
🎊 Colour Bomb Collector Contest 🎊
Hi Jelly Ohana,
We've tried out a few different comps lately and had a pretty good run so far. Everyone's done really well and there's been some exciting moments watching challenges unfold!!! I've even laughed out loud and clapped, cheering you all on from the side lines, hoping the different games would go ok. 😂🙌👏👏👏
I thought we'd still have something a little different in Jelly but a bit of an easier, so........Time for the Colour Bomb Collector Contest.
The Screenshots above show pic 1 = 2 colour bombs and pic 2 = 3 colour bombs. Screenshots like these are valid. Whether they have 1, 2, 3, 4 or 5 colour bombs in them (or more if you are fortunate 😂). Just as long as we can clearly see them and you don't post the same screenshot twice. 😃
Guidelines
🔹 To gain 1st place...collect the most Colour Bombs.
🔹 You can play any level from the Jelly Map in any Episode. Yes you can travel back if you like.
🔹 Post 1 screenshot of your Colour Bombs (Like the ones in the pics above). No old screenshots please. 1 screenshot per level, so there's no double counting accidentally.
🔹 and also post 1 screenshot of the completed level, you collected Colour Bombs in. The screenshot at the end of your completed level can be the Piggy bank or Jenny's Stars, as long as the levels match and it is completed. (it doesn't have to be 3 star)
🔹 You can use Boosters if you like.
🔸 The Winner will receive 100 G/Bars for their Jelly Game.
🔸 All participants will receive the Colour Bomb Collector Badge below
Competition begins now and closes on Monday 2nd August at 5pm CEST
T & C here
This discussion has been closed.