➡️ Have you passed
a milestone level?
Come grab your badges
HERE!
➡️ Need some tips for a
hard level?
Head over
HERE!
Daily Quests: New Feature!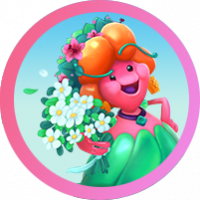 Lola_Pop
Posts: 11,889
Community Manager
The Daily Quests are here!
Learn more about how the work
Give us your feedback about them
Dear Jelly Community, 
Candy Crush Jelly Saga presents the new Daily Quests! Wanna know some more about the new feature? Here are some divine details for you:
What are the Daily Quests? 
The Daily Quests is a new way of earning some jellylicious rewards in the game. If you've passed level 50, you could see them appear in your Jelly game.
How do they work?
Every day, you will get a new set of quests to complete- one after another. The more quests you complete, the better rewards you receive! 
Each quest consists of a candy to be collected in your levels (only Saga map levels count!) and the number of these candies you must reach to get your reward. 
Keep in mind…
The set of quests renews every day
Candies do only count if you win the level
You need to be online to claim your rewards
We're all ears!
Tell us what you think about this new feature- what you like about it and how we can improve it- We're eager to know your honest opinion, Jellies!
Don't see it in your game yet?
Don't worry! As usual, these features aren't rolled out to all players at the same time- just keep your game up to date and connect it to your account, and the Daily Quests may appear in the future 😉
📢No account yet? Sign up in 2 seconds to participate!
Comments