➡️ Have you passed
a milestone level?
Come grab your badges
HERE!
➡️ Need some tips for a
hard level?
Head over
HERE!
Due to an issue with our servers, on the 5th of July
all Private Messages will be deleted and disabled.
Read more
HERE
So people don't cheat huh😡😡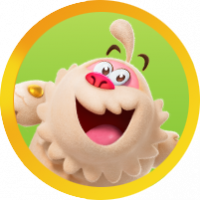 smackim1son
Posts: 11
Level 2
Let's take a look at this. And I'm glad I had the presence of mind to take screen shots. So hereeeee we go.
There is no way this person miku should have
passed me in 5 hours. There's no way you can explains or say " sometimes it catches up. " SO SAVE THE BULL!!
do something about this😡😡 and yes it's time stamped!!
I've got many more screen shots of cheaters I'll put out later. Take their accounts😡😡