➡️ Have you passed
a milestone level?
Come grab your badges
HERE!
➡️ Need some tips for a
hard level?
Head over
HERE!
Royal Tournament - Controversial but ....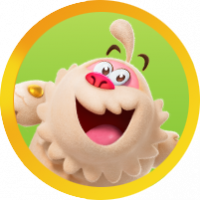 holliedolly2002
Posts: 85
Level 2
This thread is NOT to cause arguments but I am just very curious. As some of you may know I loved playing the RC but have recently stopped playing as I felt the whole feel of the game had changed, Every opponent I was paired against would have double lollipop hammers or block from the get go. My style of play has never been aggressive, I liked to win of course and 99.9% of the time would top the leader board but I achieved this through what I consider to be fair play. I am curious to hear from a player(s) who use the blocking tactic from the off and I would love to know why. I get you want to win but I fail to see how turning it into effectively a game of Solitaire is enjoyable. To reiterate this thread is not to cause arguments I appreciate everyone has their own style of play for me it was strategic and I liked to actually have game so would rarely block but I would just like to hear the other side.