➡️ Have you passed
a milestone level?
Come grab your badges
HERE!
➡️ Need some tips for a
hard level?
Head over
HERE!
🗣️ What is the feature or mode you would like to see in-game?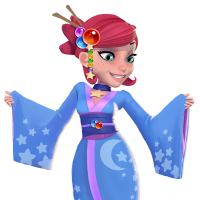 Minatozaki
Posts: 598
Community Manager
Beloved Jellies,
Have you ever thought to yourself while playing, "I wished I could have this..." or "I wished I was able to do..."? 🤔
Let your imagination run and drop the features and modes you would love to be included in your favorite game! You can also mention old features that you would enjoy seeing again.
Afterward, a poll will select the top 3 or 5 depending on how many ideas for features appear.
I will gather all ideas and share them with the studios (Keep in mind that implementation is not guaranteed).
You can bring back ideas posted in past threads; this is brand new to gather all types of features you'd like to see! 🤩
This discussion has been closed.