➡️ Have you passed
a milestone level?
Come grab your badges
HERE!
➡️ Need some tips for a
hard level?
Head over
HERE!
🎀  Jelly's Community Activities 🎀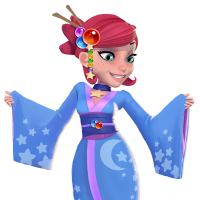 Minatozaki
Posts: 654
Community Manager
Beloved Jellies,
We've asked about Features in the Game here. Now it's time for our Community! Compile the old ideas with new ideas and bring them here! Is there something you would like to see in our community? It could be a contest, an event, or fun activity to bring players together. Even old activities that you would like to see back.
Drop your ideas here, and who knows? Maybe they will come to life 👀
Adding a small poll to have a general idea of what type of content is preferred 🌿
(If you voted "Other" comment below what is it)
🎀  Jelly's Community Activities 🎀 
This is a public poll: others will see what you voted for.
This discussion has been closed.