➡️ Have you passed
level 5000?
Come grab your badge
HERE!
⚠️The Jelly Studio needs your help! 🚀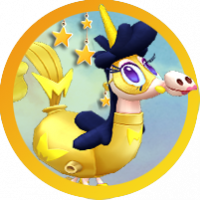 LadyRaffie
Posts: 3,298
Community Manager
Sign up HERE  in 2 seconds to participate!
Hello Jellylicious people! 
We need your help! 
As many of you have reported, power-ups such as the Lollipop Hammer or the Liquorice lock do not always charge when playing the Royal Championship.
The Studio wants to fix this and we need your help!
How?
👉 From Tuesday 1st to Sunday 6th we will give away these power-ups in the win streak rewards of the Royal Championship, besides the ones you normally get
👉 We want you to try the power-ups during this week as much as you can, as many as you can and let us know what you think! 
Here you have a list of the power-ups we would like for you to try: 
We want your feedback!
👉 What did you think of them? 
👉Did the power-ups charge at least once when playing the match? If not, which one didn't charge? 
👉Any suggestions you would like to share with us to improve the power-ups? 
Let's the feedback get coming. 
Have fun and remember... May the Community be with you! 🚀
This discussion has been closed.