More (Jenny's) Emoji (Reboot Edition)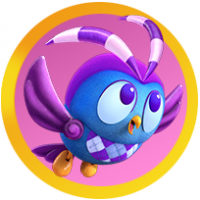 BlueberryCupcake
Posts: 634
Level 5
No account? No worry! Just sign up here! New here? Check here to get started! 👑
Hey everyone!
Jenny looks cute in her emoji, but I want to see more!
Return Emoji:
 Remember the angry or the sneaking emoji one? We like to see them return.
New Emoji:
I want to see a heart emoji ❤️ or a sleeping emoji 😴
But before you say: "But there can be only 5…", Well, you can select/deselect an emoji.
I'm a 19-year-old female (with high functioning autism) who loves candy crush
☘️☘️☘️
Leave a Comment