The Community Changes have begun!!! Whoop!! Whoop!!! UPDATE!! Changes to Points and Level Programme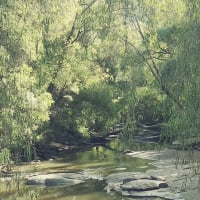 Lady_Sarina
Posts: 1,961
Jelly Moderator
Top of the Evening to Everyone in Jelly Land,
Well the changes have begun and it's looking exciting so far, even though it's just the beginning!!🎈🎆✨😂
Change is a great thing Housemates and as we all move into the future together, I'm hoping there'll be lots of fun things in store!!
For those of you who haven't seen them start yet, I suggest taking a look at The Hub Community and why not start with the Discussion "It's an End of an Era!"
Apparently new Game Moderators will begin the new programme that replaces the Superstar and Game Expert programme on the 1st of March :0) Look out for PM's in your mailbox, coz you never know!!
What will this bring for The Jelly Community? Stay tuned, as I'm looking forward to updates being shared with us all, just as much as everyone else!!
Exciting times people, exciting times!!!!!! 😀😁😂😊😎
🌻 Be Considerate 👋 Be Friendly 😂 Have sense of Humour 😎 Show Patience 🎈 Have Fun 🎪 🌼 Jelly (RC)🍭
Leave a Comment