✨ Let's talk Gaming - Part 1 Logistics ✨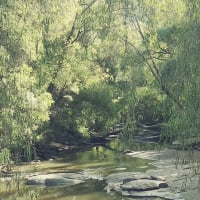 Lady_Sarina
Posts: 1,673
Jelly Moderator
✨ G'Day Jelly Crew!! 🤩😎 ✨
✨ Let's talk Gaming - Part 1 Logistics ✨
So the boring and maybe for some, hard stuff first! All the logistics to consider before we all start grumbling about everything that can and will go wrong with games across multiple platforms and all the issues that go with it!
The things to consider before we even get to Gameplay and why we may not be able to get the fixes we want, in the time we want or the order we want. All that Tech talk, that we think we know but actually might not! We all think we're experts at times right 🤣🤣🤣 And a lot of us think we've got it going on and have the best ideas! After all, we've been gamers forever yeah!! That's why we're all here, we love all things gaming! 🤗🤩
Tech Talk - Before the Game Even Starts - Creative Collaboration! 🤔
What are the Developers and The Studio even thinking about?
UI Interfaces - All things Animation/ Pop Ups/ Error Messages. Yes even those messages and Pop Ups give Feedback, on how everything is travelling to be studied, so they know what the heck is going on even though it's been through testing. Release and rework and rework and rework until it's workable! Keep giving constructive Feedback and those small changes, may lead to big ones! Time and constructive feedback go a long way! 👍
Modelling and Texturing - Everything starts at the drawing board. Innovative ideas have to be implemented some how and Storyboards have to made, reworked and imagine the multiple meetings that go into that! Gotta start somewhere!😂
Animation - Another team working to be creative and brainstorming ideas! Working with Artists to make their ideas come to life and then hoping the Tech Team can make it happen! 😅😅
Multiplayer Platforms - Oh! Now the Tech Team is in for some late nights trying to make sure they have the right Servers and that they run smoothly. Not an easy job to begin with but hey, let's throw in a Global game, across multiple platforms and add in some languages! Winner? Yeah for sure but a continuous job, to keep up with needs and Tech!🤔 Just saying!
Graphics and Shaders - It's great to have awesome things to look at in the games. Keeps us interested and we know what we like but did you know, if the balance isn't right and constantly tweaked, it may cause crashes or lagging in the games!? This is where collaborative meetings with the different teams is a must. Constant Communication and with Covid restrictions and virtual meetings to tango with, Crickey! Not an easy task :0) Just saying :0)
Lighting, Shadow & Reflection - In Real - Time, that's a lot of GPU Processing to be done! So when we give feedback about our eyes hurting, health issues, how the games look, feel and effect us, it's not just a matter of "click", she's all fixed now LOL 😀🤪
External Frameworks & Programming- Yep, this is all the architecture, blueprints, editors and debugging tools and work that goes into a game. A simple Background design change, can have a major impact on the Framework flow! All the behind the scenes stuff, that needs to constantly be monitored! Another team collaborating to be innovative and Tech Savvy! So feedback is awesome but time is needed for teams to communicate!
Language Support & Scripting - Do you get to play in your native language? That's thanks to these guys! Imagine all the scripting and coding that goes into that alone! Did you know that some game loops functions, can run as much as 1000 times per second? And we still need the servers to work in "live" time!
Bugs - Hot Topic yeah? Not an easy one either. No quick click fix here. We can help out though, by providing screenshots, so it can be seen what is actually going on, where and how often it occurs and which devices suffer the most. That all takes time to gather. Then rework and more team collaborations. Boy these guys are kept on their toes!🤗
Release - This isn't the end of the line! It's only the beginning! Testing might seem okay but it's not till it gets to all of us, that the final process begins to occur. Then the Feedback starts all over again. Good thing we all love to play and have a say 🤣🤣🤣
Support - Yes another avenue of Feedback and assistance! These guys need a big round of applause, as they're our go to people right here! Our CM's, Mods and those who help out regularly in The Communities, to gather your thoughts and suggestions and give the Team something to go on! Magic happens! It's a process though! 🙏
Sure there's frustrations on both ends but we are all in this together, at the end of the day and we'll get there. That's one thing I love about The Jelly Crew here in this Community, we are a Family and that makes us stronger together, as long as we support and encourage one another! You guys Rock!😎😀💚
So let's all give The Studio, the Tech and Design Teams, the Artists and Animators, Support People, your CM's and Mods and all those Housemates in the Communities who try to help, a massive thank you yeah! 👏👏👏👏👏👏
🤩They need encouragement to keep bringing us the games that we love, try out new things and keep things interesting and workable for us! 🤗
🤗When commenting please keep on topic and be kind. 🤩
👉️ Let's talk Gaming Part 2: Your Candies
👉️ Let's talk Gaming Part 3: Boosters
👉 Let's talk Gaming Part 4: Blockers
👉 Let's talk Gaming Part 5: Special Candies
💚💜Other Parts coming will allow for other topic comments :0)💚💜
🌻 Be Considerate 👋 Be Friendly 😂 Have sense of Humour 😎 Show Patience 🎈 Have Fun 🎪 🌼 Jelly (RC)🍭
Leave a Comment